Post-Conference Publications
All the authors who attend the conference are welcome to submit revised papers to either one of the special issue publications (journals) or to the edited volume that is appear as a part of the `Springer Proceedings in Complexity'. The important dates and format will be announced later.
Evolutionary and Institutional Economic Review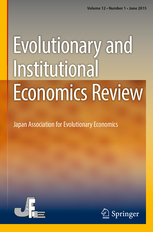 The Review (EIER) is issued by the Japan Association for Evolutionary Economics to provide an international forum for new theoretical and empirical approaches to evolutionary and institutional economics. The Review, free from the view of equilibrium economics and methodological individualism, should face the diversity of human behavior and dynamic transformation of institutions. In the Review, 'economics' is used in its broadest sense. It covers from the classic research in economic history, economic thought, economic theory, and management science to emerging research fields such as economic sociology, bio-economics, evolutionary game theory, agent-based modeling, complex systems study, econo-physics, experimental economics, and so on. The Review believes that a truly interdisciplinary discussion is needed to propel the investigation in the dynamic process of socio-economical change where institutions as emergent outcomes of human actions do matter. Though the Review is an official journal of the Japan Association for Evolutionary Economics, it welcomes non-members' contributions from all parts of the world. All the contributions are refereed under strict scientific criterion, though the Review does not apply monolithic formalistic measure to them. Evolution goes hand in hand with diversities; this is also the spirit of the Review.
Computational Economics (SSCI)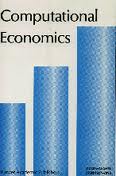 Computational Economics, the official journal of the Society for Computational Economics, presents new research at the interface of computer science and economic and management science. Articles span the fields of symbolic information processing, numerical procedures, computational aspects of mathematical programming, hardware developments, operational research, artificial intelligence, user interfaces, database interfaces, and software research.
Springer Proceedings in Complexity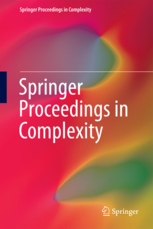 Springer Proceedings in Complexity is a well-known series that publishes proceedings from scholarly meetings on all topics relating to the interdisciplinary studies of complex systems science. This series is indexed by DBLP. For information about previous titles in the series, please click
here
.